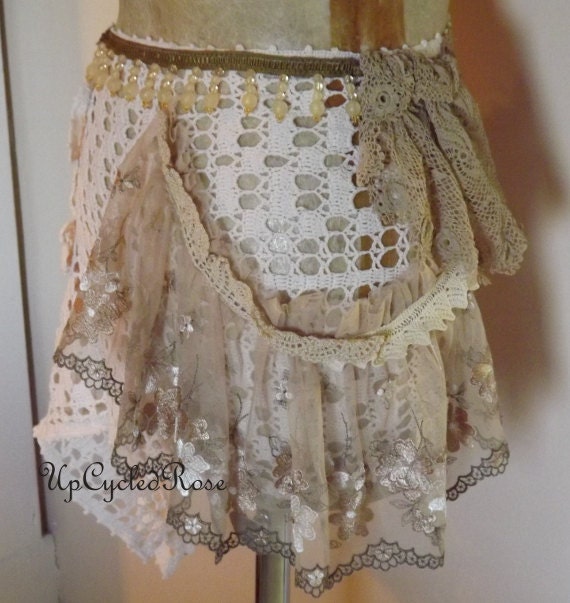 Hello! I've been really busy this past week preparing for a Trunk Show at a local consignment shop this weekend, and working on a custom order for a Cali Boutique! 
I just wanted to share a little on how I create Wearable Art. I begin by digging in my vintage trunk of crochet and linens. Picking the perfect pieces for each project is the most time consuming. After choosing a few pieces,I turn on some music, then head to my machine and get busy! I tatter and tear a lot when making my art, and most have already been tea stained or coffee stained and rewashed, so the color is set and ready to go! I usually do not plan ahead, nor do I pin or measure unless I absolutly need to. 
    Sometimes, I take a piece of vintage clothing and just embellish it with bits and pieces of vintage lace and such to creat romantic pieces of art to wear!
    I'm just an old hippie who still has a lot to say, I say it through my work.
Thanks for hangin' out with me for a bit!
Peace